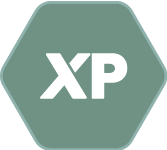 The Process Management Software for digital and lived processes
Digitize and automate your business processes and workflows for a dynamic process and quality management.
The Process Management Software for digital and lived processes
Digitize and automate your business processes and workflows for a dynamic process and quality management.
roXtra becomes the linchpin of your business processes, workflows and tasks: The functions at a glance
You do not want to automate your processes, but only visualize them? TO THE FLOWCHART-DESIGNER
Create input masks for your employees and automate existing Office forms.
Electronic forms are a tool in the field of Process Management for the effective structuring, digitalization and automation of your business processes. Illegible paper forms filled out by hand as well as inefficient and time-consuming process management are now a thing of the past. With digital forms, you automate the flow of information and tasks in the team across locations, optimize and accelerate your business processes, thereby increasing quality and efficiency while reducing your costs.
Your employees can fill out the forms directly in roXtra and forward them for further processing, approval or release - with just one click and without media disruption. The structure of the electronic forms can be varied dynamically via dependencies and inputs. Create individual input masks with form fields - for example checklists, dropdown fields or radio buttons - store the corresponding roles and responsibilities and automate the notifications to involved employees.
Design your business processes in a completely flexible and digital way and bring structure into your workflows.
Create your processes using a simple express table or by graphical modeling using the Business Process Model and Notation 2.0 - the most common standard for business process modeling. All important elements and symbols of the BPMN 2.0 modeling language are available for this purpose: From pools and swimlanes to various flow objects (e.g. tasks, events, activities or gateways), the connections of objects to artifacts (model and data objects that represent additional and supplementary information). For an even more effective way of working thanks to AI integration, process descriptions can now be generated automatically, among other things.
You can arrange, edit and label the individual elements as you wish by mouse click and drag & drop. Store rules and determine responsibilities and roles in the process. You can define the tasks in the individual activities and create input options for your employees.
Of course, we are happy to support and train you in the creation of your individual processes. In addition, we provide you with various sample processes (e.g. CAPA, data protection notification, invoice workflow, business trip request, etc.) so that you can get started right away.
You don't want to automate your processes, but visualize them fast and easy?
With the Flowchart-Designer from roXtra, you can draw your processes quickly and easily and thus map them in a way that is easy for your employees to understand.
Always keep an overview of your processes and tasks.
In the cockpit and in clear dashboards, you can always see the current status of a task. Due dates, task management and colored markings support structuring. All activities and comments in the tasks are archived by the system in a traceable manner.
Evaluations and heat maps allow you to identify and eliminate bottlenecks and weak points, and to establish best practices as a standard in your organization. This creates a uniform understanding of complex processes and supports you in optimizing your digital business processes.
roXtra supports more efficient teamwork.
roXtra becomes the central hub for your processes. Everything that belongs to a process is in one place. The Process Management Software roXtra enables you to clearly display complex workflows and larger projects using a simple diagram – even if several departments are involved. This way, every user easily understands his role and tasks.
All process participants can collaborate on the process and provide feedback using the comment function. Invite other colleagues to your processes and keep them informed. In addition, you can link different sub-processes with each other, which facilitates cross-departmental collaboration.
The interface connection enables system-wide work.
Start processes from other applications or web forms and outsource recurring and complex process parts to subprocesses. Transfer process data or pending files in the process. Use timer events and decisions to control your processes and store business rules for automatic decision-making.
In addition, you can connect further IT systems to roXtra via so-called "service tasks" and thus make your processes even more efficient.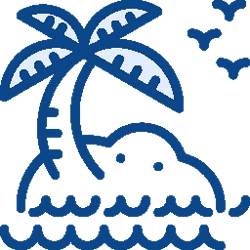 Application for leave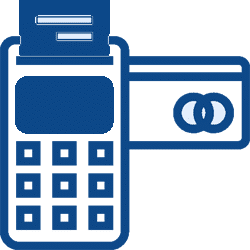 Expense report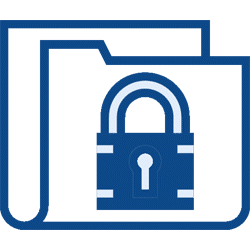 Privacy notice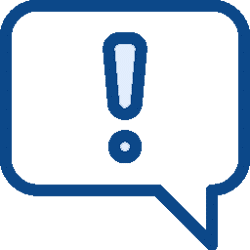 Complaints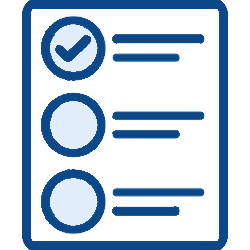 Task Management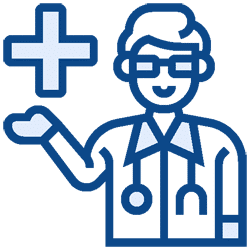 Report occupational accident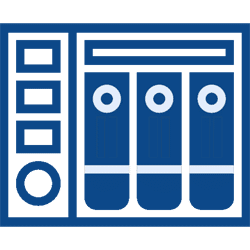 Kanban Board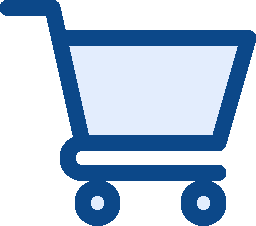 Purchasing process

Onboarding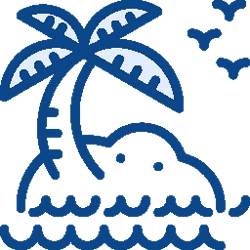 Application for leave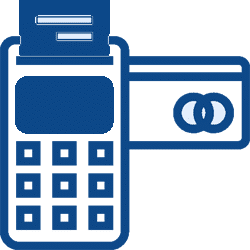 Expense report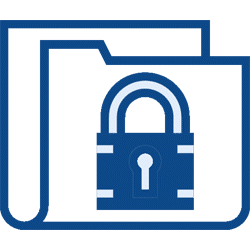 Privacy notice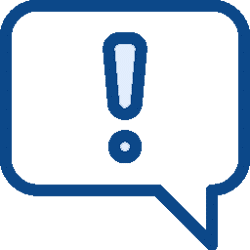 Complaints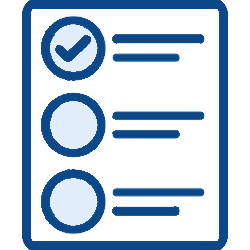 Task Management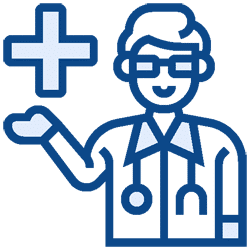 Report occupational accident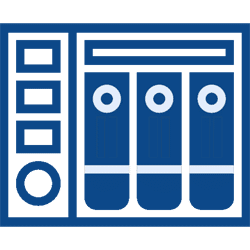 Kanban Board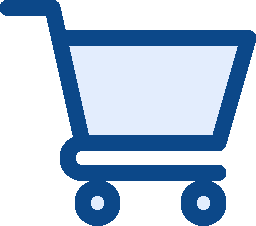 Purchasing process

Onboarding
More information on Process Management with roXtra

Download roXtra Processes flyer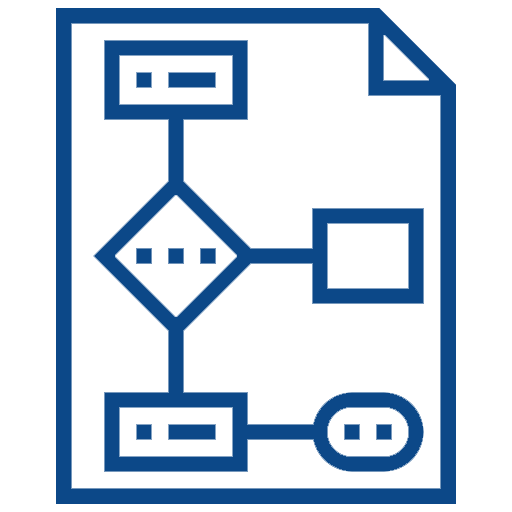 Visualize processes easily
Process Management Tool for automated workflows and processes
Why roXtra Processes?
The roXtra Processes module is the solution for digitally executable and automated workflows and creates the basis for a living Process and Quality Management. With the module you can digitize and edit your forms as well as define, model and directly execute your processes – cross-departmentally, web-based and location-independent.
The tool enables you to easily create, manage and control your digital forms. In addition, you can link related content and documents from the roXtra Document Workflow. Furthermore, the software supports you in the intuitive creation of electronic input masks with form fields (e.g. checklists and dropdown fields) and in the automation of already existing Office forms.
In addition, a wide range of process templates are available for recurring processes such as complaints, CIPs, approvals and release processes, which you can adapt as you wish in terms of content and form. This allows you to quickly and conveniently digitize your business processes and automate workflows.
What exactly are roXtra Processes?
Behind every digital form there is an individual process: Our Process Management software is based on the Business Process Model and Notation 2.0 (BPMN 2.0) standard, the uniform language for business process modelling. This enables you not to only visualize and model your business processes, but also to execute them automatically and analyze them in roXtra.
Defined, logical rules and responsibilities for individual processes and tasks as well as automatic notifications create transparency for all process participants. In addition, you can use links to connect sub-processes, which enables effective collaboration of interdisciplinary teams and strengthens communication.
Why a Process Management Tool?
The digital transformation and thus the trend towards the mobile workplace (home office) are increasing. In this context, the "paperless office" and digital processes are also becoming more and more important. In particular, communication and exchange between employees in the home office or in the field and office workers, as well as collaboration across different locations, still presents a challenge to many companies. Especially when, for example, important forms need to be filled out and made available to other employees quickly.
Undefined or intransparent corporate processes represent further barriers to decentralized working. They complicate daily work, cost time and money and, in the worst case, lead to non-compliance with regulatory standards. An appropriate tool – such as the QM Software roXtra – can provide a remedy and support you in establishing an interactive, lived Process Management.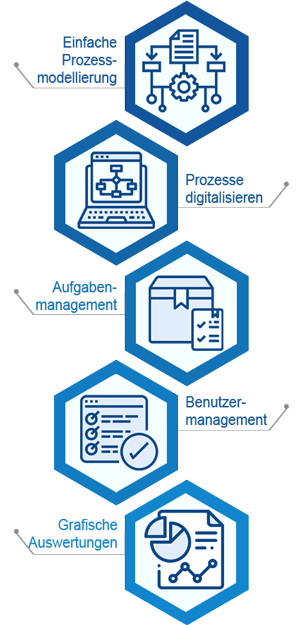 We will show you roXtra in a free and non-binding online presentation.