The QM solution for Drug Manufacturers
Document control according to standards
Simple process automation
Easy operation & secure access
The QM solution for Drug Manufacturers
An excerpt of our customers of the drug manufacturers
Customer testimonialn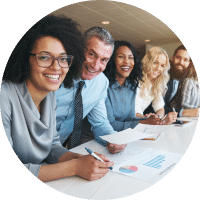 Following the results of the validation, roXtra could be declared valid and released without restriction. Since then, the first complete validation has served us as a template for the following regular checks and allows us to significantly minimize the time required for these.
roXtra supports you with the following solutions: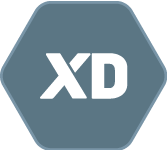 Consistent, standard-compliant documentation
Transparent workflows
Clear responsibilities
Automatic revision & Archiving
Complete traceability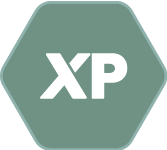 Process modeling according to BPMN 2.0
Processes automate
Individual input forms
Overview of operations & tasks
Efficient teamwork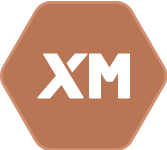 Clear dashboard
Complete list of measures
Intuitive input masks
Automatic effectiveness test
Transparent status display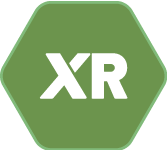 Record & analyze risks
Concise risk matrix: Simple or multidimensional
Individual evaluation cycle
Create & export risk reports
Define actions, create & link
roXtra QM Software for drug manufacturers
In certain sectors, such as the manufacture of pharmaceutical products, it is of absolute importance that the products are of a consistently high quality. This is because the health and recovery of patients depends on it. The guidelines of "Good Manufacturing Practice" (GMP) are therefore indispensable for quality assurance in the pharmaceutical industry.
With roXtra you build an all-in-one solution.
In order to exclude insufficient quality or efficacy of medicines and to ensure patient safety, drug manufacturers must comply with further extensive regulations - such as the German Medicines Act (AMG) and the German Ordinance on the Manufacture of Medicinal Products and Active Pharmaceutical Ingredients (AMWHV). In this context, the manufacture of pharmaceuticals requires not only an official permit, but mainly a comprehensively planned, efficiently used and correctly implemented Quality Management System (QMS).
With the introduction of roXtra, you can easily implement your regulatory requirements into your operating procedures.
The flexibility of roXtra enables you to establish a solution that is both compliant and user-friendly. In doing so, roXtra fulfils the common standard specifications (for example ISO 9001 and ISO 13485) as well as regulations of the Federal Institute for Drugs and Medical Devices (BfArM) and the GxP. Here you will find an overview of how requirements such as 21 CFR Part 11, the EU EMP Guideline (Annex 11) and the guidelines of the German Medical Association (Bundesärztekammer) are implemented in roXtra. Furthermore, we are happy to support you in the implementation, validation and during the use of the software in professional practice.
DOCUMENTS
Good manufacturing practice (GMP) includes structured, complete documentation of all manufacturing processes and the in-process controls (IPC) contained therein, as well as quality control of the finished drug product.
With the module roXtra Documents the management of your QM documentation (e.g. test instructions, SOPs, certificates of analysis, etc.) is easy - and this over the entire document life cycle for all guidelines and requirements. The Document Management System (DMS) offers your company in the field of drug manufacturing individual release workflows as well as automatic and audit-proof versioning and archiving.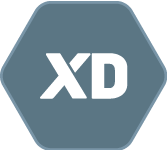 PROCESSES
Digitize and automate your internal processes with Module roXtra Processes. With the graphical modelling (BPMN 2.0) you have the possibility to map and run through rules, responsibilities, tasks and input fields for different processes and forms (e.g. test procedures, creation of manufacturing instructions etc.).
With the Flowchart-Designer you can visualize simple models - such as flowcharts, organigrams, mindmaps, etc. - in no time at all. This makes your company's processes (distribution of manufacturing and test instructions, change control for pharmaceuticals, etc.) easy to understand for your employees and can also be used for continuous improvement (CIP).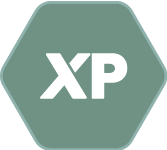 RISKS
With roXtra risks you can reduce the amount of work required for your cross-company risk management. Identify and manage potential risks centrally for an effective, qualitative risk analysis in the environment of pharmaceutical manufacturers. roXtra supports the common standards and regulations (e.g. ISO 31000 or ONR 49001, AMG, ISO 9001 and ISO 27001).
In order to ensure the proper and flawless supply of medicines to the population, many regulations require the introduction of a risk management system. An effective risk management system supports the avoidance, reduction, optimization and transfer of risks. In this way, you can prevent various risks (e.g. supply bottlenecks, drug spoilage, poor hygiene, etc.) and prevent them in the future.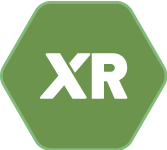 AUDITS
Audits are an essential part of your work as a quality manager and internal auditor?
You know that systematic audit management is your most powerful tool as an auditor?
Increase the effectiveness and quality of your own work with the roXtra Audits module. The software supports you in auditing management systems according to the specifications such as those of ISO 19011.
Thanks to roXtra Audits, you work with a system and access the questionnaire for conducting audits regardless of location, even offline. In this way, you increase internal efficiency and diligence when conducting audits. At the same time, your team and you gain an overview of the status of past, current or pre-planned audits.
Focus on identifying internal nonconformities and areas for improvement. Defined immediate, corrective and preventive actions are documented and started directly in the context of the audit. No matter whether DIN EN ISO 9001, ISO 13485, DIN EN ISO/IEC 17025 or ISO 14001: roXtra helps you to meet the various requirements of current standards with flying colors in order to do a really good job.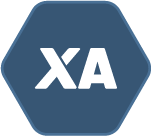 CERTIFICATION & STANDARDS
Our software solutions support you both, in daily pharmaceutical operations and during the certification and re-certification of your Quality Management System. With roXtra, the implementation of a multitude of standards and regulations becomes a breeze.
Implementation of the DIN EN ISO 9000 series of standards - Quality management standard
Including DIN EN ISO 9001 - Quality management systems
Guidelines of the German Medical Association (Rili-BÄK)
EU GMP Guideline - Principles and Guidelines of Good Manufacturing Practice (GMP) for Medicinal Products
- Annex 11
Among them the guideline ICH Q10 Pharmaceutical Quality System
Pharmacy operating regulations - quality management system (§ 2a ApBetrO) and for the manufacture of patient-specific parenteral medicinal products (§ 35 ApBetrO)
Medicinal Products Act - Production of medicinal products (Sections 13 to 20a AMG) and quality assurance and control (Sections 54 to 55a AMG)
DIN EN ISO 31000 - Guidelines for risk management
or ONR 49000 / ONR 49001 - Austrian risk management standard
Ordinance on the Manufacture of Pharmaceuticals and Active Pharmaceutical Ingredients (AMWHV)
Operating Ordinance for Pharmaceutical Companies (PharmBetrV)
EMA (European Medicines Agency) guidelines and recommendations
Regulations of the Food and Drug Administration (FDA) - Food and Drug Administration of the United States
Standard Operating Procedures (SOPs) - standardized procedures of processes in critical areas of the pharmaceutical industry
Regulations of the Federal Institute for Drugs and Medical Devices (BfArM)
ISO 27001 - Information Security Management System (ISMS) / IT Security
KonTraG - Law on Control and Transparency in the Corporate Sector (Corporate Governance)
Section 91 (2) AktG - Establishment of a risk management system (RMS) for listed companies
We can tell you a lot of things...
...that's why we give our users a voice. In this way, you receive first-hand reports of experiences directly from practice. See for yourself how the requirements for quality management (QM) in life sciences are implemented and how pharmaceutical companies have validated the roXtra management system within the framework of the GxP regulated environment and thus met legal requirements. Learn more about the use of the roXtra software solution in various areas and how the resulting actions can be implemented flexibly.
We will show you roXtra in a free and non-binding online presentation.