The QM Solution for the Food Industry
Document control according to standards
Simple process automation
Easy operation & secure access
The best QM solutions for food manufacturers
An excerpt of our customers in the food industry who already trust roXtra
Customer testimonialn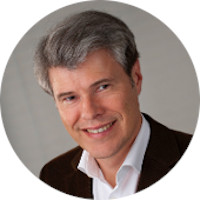 We can no longer imagine an audit without roXtra, as the complexity of the verification, release and distribution processes within the electronic document control far exceeds the previous possibilities in paper form.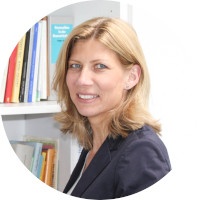 roXtra relieves me of many tasks that previously had to be done manually and were therefore naturally more error-prone than today. Especially the linking of related documents, which updates dynamically, is a great feature.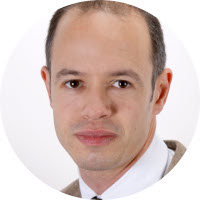 roXtra convinced us on various levels: The software is very user-friendly and easy to operate and manage. In addition, it is characterized by a high level of reliability in ongoing operation. The customer service also deserves special mention. From the first contact, excellent and reliable support was guaranteed.
roXtra supports you with the following solutions: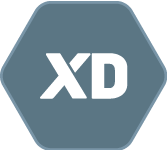 Consistent, standard-compliant documentation
Transparent workflows
Clear responsibilities
Automatic revision & Archiving
Complete traceability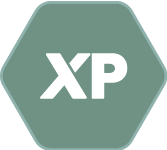 Process modeling according to BPMN 2.0
Processes automate
Individual input forms
Overview of operations & tasks
Efficient teamwork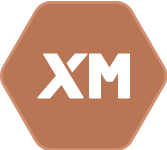 Clear dashboard
Complete list of measures
Intuitive input masks
Automatic effectiveness test
Transparent status display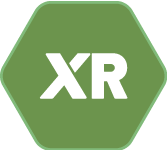 Record & analyze risks
Concise risk matrix: Simple or multidimensional
Individual evaluation cycle
Create & export risk reports
Define actions, create & link
roXtra in the food industry
Constantly growing, revised and new regulatory requirements (e.g. regarding food safety, traceability, sustainability and hygiene regulations) are a major challenge for food manufacturers. The regulations of the multitude of national and international standards (ISO 9001, ISO 22000, IFS Food, HACCP, GMP, Halal, etc.) ensure food safety on the one hand, but can only be realized with a recognized and smoothly functioning Quality Management (QM) on the other hand.
With roXtra you build an all-in-one solution.
Over the course of time, the demands on food quality have successively increased. Quality is defined by the individual requirements of various interest groups. The decisive factors are, on the one hand, the satisfaction of consumers who consume these products, but also the demands of manufacturers, retailers and politicians. Accordingly, the products must fulfil a multitude of characteristics in order to be successful on the market: Among other things, they must be sustainable and environmentally friendly, and in particular the welfare and protection of humans and animals play an increasingly important role. Thus, only those who have internal procedures, processes and the area of Quality Management under control can hold their own in the market.
roXtra's software solutions support you in setting up, maintaining, certifying, and further developing your QM system.
We configure the software according to your requirements and help you with the implementation, the training of your users, the validation (incl. risk or hazard analysis) and during the entire system operation.
DOCUMENTS
With roXtra Document Workflow you get an overview of your documentation – from creation to archiving, locally as well as location-independent. Whether you are on the road in production, in the cold store or in the office, with roXtra you always have access to the valid version of your documents.
The review and approval of, for example, new and revised work and process instructions becomes structured, comprehensible and transparent. During certification, you can quickly and easily provide your auditor with an overview of all relevant documents, including important meta information (e.g. resubmission date, status and revision).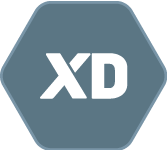 PROCESSES
Optimize and automate your Process Management with the module roXtra Processes whereby your applications and forms are digitally "brought to life". From applications for leave, CAPA notifications, the HACCP concept to change management and the implementation of actions – you can easily map your individual forms and processes.
To visualize your processes, for example in the form of flowcharts, we offer you with the Flowchart-Designer the ideal alternative to visualization programs such as Microsoft Visio. Create clear diagrams and use them to illustrate your High Level Structure (HLS), for example, or critical control points that require special attention in terms of food safety.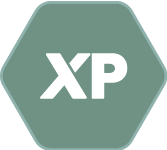 RISKS
With roXtra risks you can reduce the amount of work required for your cross-company risk management. Identify and manage potential risks centrally for an effective, qualitative risk analysis in the environment of food manufacturers. roXtra supports the common standards and regulations (e.g. HACCP, FSSC 22000 and DIN EN ISO 22000, ISO 31000 or ONR 49001, KonTraG, AktG, ISO 9001 and ISO 27001).
Food manufacturers are legally obliged to ensure that the food they produce cannot cause damage to health. Effective risk management supports the avoidance, reduction, optimization and transfer of risks in the food sector. In this way, you can prevent various dangers (e.g. loss of reputation, food infections such as salmonella disease, storage risks, personnel risks, IT risks, etc.) and prevent them in the future.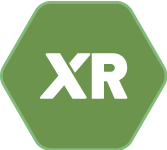 AUDITS
Audits are an essential part of your work as a quality manager and internal auditor?
You know that systematic audit management is your most powerful tool as an auditor?
Increase the effectiveness and quality of your own work with the roXtra Audits module. The software supports you in auditing management systems according to the specifications such as those of ISO 19011.
Thanks to roXtra Audits, you work with a system and access the questionnaire for conducting audits regardless of location, even offline. In this way, you increase internal efficiency and diligence when conducting audits. At the same time, your team and you gain an overview of the status of past, current or pre-planned audits.
Focus on identifying internal nonconformities and areas for improvement. Defined immediate, corrective and preventive actions are documented and started directly in the context of the audit. No matter whether DIN EN ISO 9001, ISO 13485, DIN EN ISO/IEC 17025 or ISO 14001: roXtra helps you to meet the various requirements of current standards with flying colors in order to do a really good job.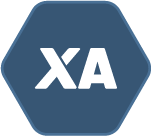 CERTIFICATION & STANDARDS
Our software solutions support you in daily system operation as well as during certification and re-certification of your Quality Management system. With roXtra, the implementation of a multitude of standards and regulations becomes a breeze.
FSSC 22000 and DIN EN ISO 22000 - Management systems for food safety
DIN EN ISO 9001 - Quality management systems
Food Hygiene Regulation (German: Lebensmittelhygiene Verordnung - LMHV)
Implementation of the HACCP concept (Hazard Analysis and Critical Control Points)
IFS Food Standard of the GFSI (Global Food Safety Initiative)
OIC/SMIIC 1 and other Halal standards
Hechsher or Kosher standards
DIN EN ISO 31000 - Guidelines for risk management
or ONR 49000 / ONR 49001 - Austrian risk management standard
ISO 27001 - Information Security Management System (ISMS) / IT Security
KonTraG - Law on Control and Transparency in the Corporate Sector (Corporate Governance)
Section 91 (2) AktG - Establishment of a risk management system (RMS) for listed companies
We can tell you a lot of things...
...that's why we give our users a voice. In this way, you receive first-hand reports of experiences directly from practice. See for yourself and learn more about the use of roXtra in a wide variety of areas. Below you will find our latest articles and user reports on the topics of food safety, certification, global standards and quality management in the food sector.
In the service of patients

Together with the Rennbahnklinik, we have published a user report in "QZ - Quality and Reliability". Read the full article here.

Smart sensor solutions need smart document control

Together with our customer Sensirion AG, we have published a case study in the trade journal MQ Management und Qualität. Read the complete article here.

Mental health also needs processes

Together with our customer Dr. Fontheim - Mental Health, we have published a case study in the trade journal QZ Qualität und Zuverlässigkeit. Read the full article here.
We will show you roXtra in a free and non-binding online presentation.