The best QM Solution for Public Institutions and Administration
Document control according to standards
Simple process automation
Easy operation & secure access
The best QM Solution for Public Institutions and Administration
An excerpt of our customers who are already using roXtra successfully
Customer testimonialn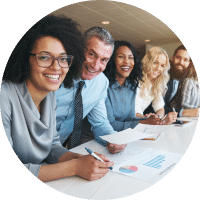 We are very satisfied with you and the software is fun. My impression is that, especially in support, you notice that the employees identify 100% with the product and the work is done in a goal- and solution-oriented manner to the absolute satisfaction of the customer. Thank you for that and keep it up!
roXtra supports you with the following solutions: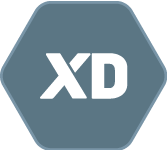 Consistent, standard-compliant documentation
Transparent workflows
Clear responsibilities
Automatic revision & Archiving
Complete traceability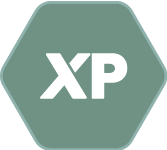 Process modeling according to BPMN 2.0
Processes automate
Individual input forms
Overview of operations & tasks
Efficient teamwork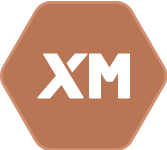 Clear dashboard
Complete list of measures
Intuitive input masks
Automatic effectiveness test
Transparent status display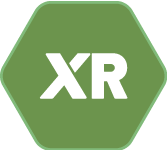 Record & analyze risks
Concise risk matrix: Simple or multidimensional
Individual evaluation cycle
Create & export risk reports
Define actions, create & link
roXtra software in the area of public institutions & administration
Digitalization, technological progress, globalisation and the increasing demands of citizens and companies represent major challenges for public institutions, municipalities, authorities, associations, foundations and organizations. You have to achieve constantly better and faster results with your financial and human resources. In order to sustainably improve the competence, efficiency and customer orientation of the authorities and employees of public administration, a functioning Quality Management software is essential.
In most cases, a vast number of documents, such as applications, files, forms, process descriptions, etc., are printed out on site, filled out by hand, scanned in again and filed manually in the archive. This leads to media disruptions and at the same time to the loss of important information. For public institutions and administration, the conversion of printed documents into electronic form is therefore particularly important. A digitally oriented Quality Management System (QMS) can provide a remedy. A corresponding software – such as roXtra – enables you to implement a paperless office through the digital management and control of documents. Thus, high personnel and time-intensive costs for processing can be significantly reduced. Through electronic administration and archiving, you enable an efficient process in your organisation and prove to be a role model for other companies in the implementation of resource and environmentally friendly measures.
With roXtra you can optimize your internal processes.
Thanks to the flexibility of our roXtra system, we can offer you solutions that are both, compliant and user-friendly. In doing so, roXtra complies with common Quality Management standards such as ISO 9001 and ISO 10001. In addition, we are happy to support you in the implementation, the training of your users and during the entire system operation.
DOCUMENTS
The digital transformation is generating a great deal of expectation in public institutions and administrations. Through the advancing digitalization, daily work can be simplified and continuously improved across multiple locations (CIP).
Due to the central access to all necessary information, the quality of internal processes changes fundamentally and sustainably. With roXtra Document Workflow you lay the foundation for the digital transformation. Store relevant documents centrally for your employees.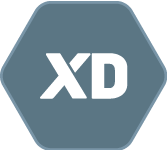 PROCESSES
Digitize and automate your internal processes with the module roXtra Processes. Thanks to the graphical modelling (BPMN 2.0) you have the possibility to map and run through rules, responsibilities, tasks and input fields for different processes and forms (e.g. applications, provision of public facilities, various requests etc.).
With the Flowchart-Designer you can visualize and create simple models - such as CAF models, flowcharts, organization charts, mindmaps, etc. - in no time at all. Thus, processes in your organization are easy to understand for your employees - a continuous improvement (CIP) is guaranteed.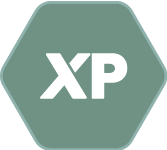 RISKS
With roXtra risks you can reduce the amount of work required for your cross-company risk management. Identify and manage potential risks centrally for an effective, qualitative risk analysis in your public institution and administration. roXtra supports the current standards and regulations (e.g. KonTraG, AktG, HGrG, ISO 31000 or ONR 49001, ISO 9001 and ISO 27001).
Public companies and administrations are continuously exposed to countless risks. In doing so, these organizations have a special responsibility towards the information and materials entrusted to them, as well as the maintenance of ongoing operations. Effective risk management assists in the avoidance, reduction, optimization and transfer of risks. In this way, you can prevent various dangers (e.g. loss of financial resources, quality deficiencies, personnel risks, IT risks such as cyber attacks, etc.) and prevent them in the future.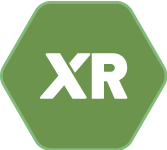 AUDITS
Audits are an essential part of your work as a quality manager and internal auditor?
You know that systematic audit management is your most powerful tool as an auditor?
Increase the effectiveness and quality of your own work with the roXtra Audits module. The software supports you in auditing management systems according to the specifications such as those of ISO 19011.
Thanks to roXtra Audits, you work with a system and access the questionnaire for conducting audits regardless of location, even offline. In this way, you increase internal efficiency and diligence when conducting audits. At the same time, your team and you gain an overview of the status of past, current or pre-planned audits.
Focus on identifying internal nonconformities and areas for improvement. Defined immediate, corrective and preventive actions are documented and started directly in the context of the audit. No matter whether DIN EN ISO 9001, ISO 13485, DIN EN ISO/IEC 17025 or ISO 14001: roXtra helps you to meet the various requirements of current standards with flying colors in order to do a really good job.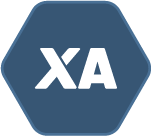 CERTIFICATION & STANDARDS
Our software solutions support you in daily operations as well as during certification, re-certification and audit of your Quality Management System. With roXtra, the implementation of a multitude of regulatory requirements becomes a breeze.
Implementation of the ISO 9000 series of standards - quality management standard
Including DIN EN ISO 9001 - Quality management systems
DIN EN ISO 31000 - Guidelines for risk management
or ONR 49000 / ONR 49001 - Austrian risk management standard
KonTraG - Law on Control and Transparency in the Corporate Sector (Corporate Governance)
Section 91 (2) AktG - Establishment of a risk management system (RMS) for listed companies
ISO 10001 standard - Quality management in the field of customer satisfaction
E-Government Act (EGovG)
Support of the EFQM Model for Business Excellence - QM System of Total Quality Management (TQM)
CAF (Common Assessment Framework) - European Quality Assessment System
ISO 27001 - Information Security Management System (ISMS) / IT Security
We can tell you a lot of things...
...that's why we give our users a voice. In this way, you receive first-hand reports of experiences directly from practice. See for yourself and learn more about the use of roXtra in a wide variety of areas.
We will show you roXtra in a free and non-binding online presentation.