The QM solution for Medical Device Manufacturers
Document control according to standards
Simple process automation
Easy operation & secure access
The QM solution for Medical Device Manufacturers
An excerpt of our medical device manufacturing customers
Customer testimonialn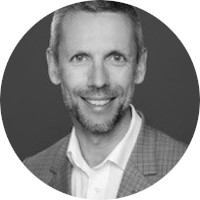 roXtra was recommended to us as an excellent product for QM document control. During the presentation of the system, we were convinced by the functionality and the simple, almost self-explanatory operating concept. The transparent price-performance ratio also persuaded us.
roXtra supports you with the following solutions: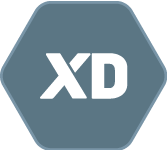 Consistent, standard-compliant documentation
Transparent workflows
Clear responsibilities
Automatic revision & Archiving
Complete traceability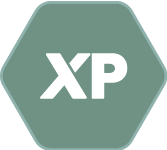 Process modeling according to BPMN 2.0
Processes automate
Individual input forms
Overview of operations & tasks
Efficient teamwork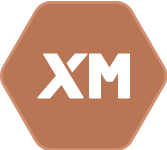 Clear dashboard
Complete list of measures
Intuitive input masks
Automatic effectiveness test
Transparent status display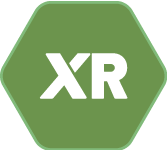 Record & analyze risks
Concise risk matrix: Simple or multidimensional
Individual evaluation cycle
Create & export risk reports
Define measures, create & link
roXtra software for medical device manufacturers
Medical devices are very diverse and range from pacemakers, sterile goods and hearing aids to implants. Unlike pharmaceuticals, medical devices have a physical effect – i.e. they are used directly on humans for therapeutic or diagnostic purposes. For this reason, medical devices must meet equally high standards in terms of quality, reliability and safety. Strict standards, such as ISO 13485, and regulations, such as the German Medical Devices Act (Medizinproduktegesetz - MPG), ensure a high level of protection for patients and users in the healthcare sector. Provided that the medical device properly and reliably fulfils all the services described and meets the high safety criteria, it may be placed on the market in Germany and in the European Community.
With roXtra you build an all-in-one solution.
A Quality Management System (QMS) is therefore indispensable for manufacturers of medical devices to control and ensure quality. This supports the achievement of the defined quality objectives.
With roXtra, you can easily implement these regulatory requirements into your operating procedures.
Thanks to the flexibility of roXtra, we can offer you a solution that is both compliant and user-friendly. In doing so, roXtra fulfils the common standard requirements (for example ISO 9001 and ISO 13485) as well as regulations of the GxP environment. Here you will find an overview of how roXtra implements the requirements of, for example, 21 CFR Part 11, the EU EMP guidelines (Annex 11) and the guidelines of the German Medical Association (Bundesärztekammer). Furthermore, we are happy to support you during implementation, validation and throughout the entire system operation.
DOCUMENTS
In medical technology, particularly high demands are placed on the quality and reliability of products. Standard specifications - such as ISO 13485 - and regulations - such as Good Working Practice (GxP) - require an effective and structured software solution for maintaining an integrated management system (IMS).
With the module roXtra Documents the management of your QM documentation (e.g. procedural instructions, basic safety and performance requirements, product descriptions, etc.) is easy - and throughout the entire document lifecycle for all guidelines and requirements. The document management system (DMS) offers your medical device company individual release workflows as well as automatic and audit-proof versioning and archiving.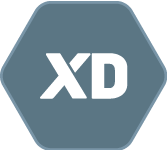 PROCESSES
Digitalize and automate your internal processes with the module roXtra Processes. With the graphical modelling (BPMN 2.0) you have the possibility to map and run through rules, responsibilities, tasks and input fields for different processes and forms (e.g. test reports, test procedures etc.).
With the Flowchart-Designer you can visualize simple models - such as flowcharts, organigrams, mindmaps, etc. - in no time at all. This makes the processes of your laboratory (carrying out the conformity assessment procedure, monitoring after market approval, etc.) easy to understand for your employees and can also be used for continuous improvement (CIP).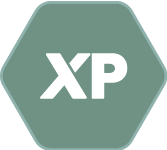 RISKS
With roXtra risks you can reduce the amount of work required for your cross-company risk management. Identify and manage potential risks centrally for an effective, qualitative risk analysis of your medical devices. roXtra supports the common standards and regulations (e.g. ISO 14971 / OE 14971, MDR, IVDR, ISO 31000 or ONR 49001, ISO 9001 and ISO 27001 / IEC 80001).
Users and patients are constantly exposed to potential risks through the use of medical devices. These risks should be kept as low as possible. Therefore, many regulations - such as ISO 14971 - require a risk management system. An effective risk management system helps to avoid, reduce, optimize and transfer risks in your laboratory. In this way, you can prevent various risks (e.g. faulty calibration, faulty operation, product defects, etc.) and prevent them in the future.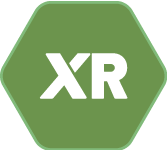 AUDITS
Audits are an essential part of your work as a quality manager and internal auditor?
You know that systematic audit management is your most powerful tool as an auditor?
Increase the effectiveness and quality of your own work with the roXtra Audits module. The software supports you in auditing management systems according to the specifications such as those of ISO 19011.
Thanks to roXtra Audits, you work with a system and access the questionnaire for conducting audits regardless of location, even offline. In this way, you increase internal efficiency and diligence when conducting audits. At the same time, your team and you gain an overview of the status of past, current or pre-planned audits.
Focus on identifying internal nonconformities and areas for improvement. Defined immediate, corrective and preventive actions are documented and started directly in the context of the audit. No matter whether DIN EN ISO 9001, ISO 13485, DIN EN ISO/IEC 17025 or ISO 14001: roXtra helps you to meet the various requirements of current standards with flying colors in order to do a really good job.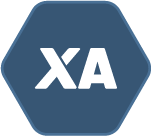 CERTIFICATION & STANDARDS
Our software solutions support you both in the daily operation of medical technology and during the certification and re-certification of your Quality Management System. With roXtra, the implementation of a multitude of standards and regulations becomes a breeze.
DIN EN ISO 13485 - Quality management of medical devices
EU regulation for medical devices - Medical Device Regulation (MDR)
or EU Medical Device Directive (MDD)
Medical Devices Act - Medical Devices Act (Medizinproduktegesetz - MPG)
Regulations of the Food and Drug Administration (FDA) - QM for medical devices in the USA
Medical Devices Operator Ordinance (MPBetreibV) - Ordinance on the Installation,
Operation and Use of Medical Devices
DIN EN ISO 14971 / OE 14971 - Application of risk management to medical devices
DIN EN ISO 31000 - Guidelines for risk management
or ONR 49000 / ONR 49001 - Austrian risk management standard
Claims of the Federal Joint Committee (G-BA)
Implementation of the DIN EN ISO 9000 series of standards - quality management standard
Including DIN EN ISO 9001 - Quality management systems
ISO 27001 - Information Security Management System (ISMS) / IT Security
or IEC 80001 standard for risk management in networked medical technology
KonTraG - Law on Control and Transparency in the Corporate Sector (Corporate Governance)
Section 91 (2) AktG - Establishment of a risk management system (RMS) for listed companies
We can tell you a lot of things...
...that's why we give our users a voice. In this way, you receive first-hand reports of experiences directly from practice. See for yourself and learn more about the use of roXtra in a wide variety of areas.
We will show you roXtra in a free and non-binding online presentation.