The best QM Solutions for your Company
Document control according to standards
Simple process automation
Easy operation & secure access
The best QM Solutions for your Company
An excerpt of our customers who are already using roXtra successfully
Customer testimonialn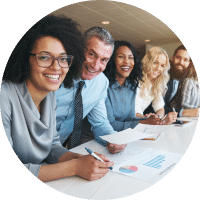 With the implementation of roXtra and the very user-friendly interface, the processes of our quality management officers became much more efficient, while at the same time errors in the documents were minimised - the very useful roXtra fields helped here in particular. The software was also very well received by all accreditation bodies and authorities auditing us.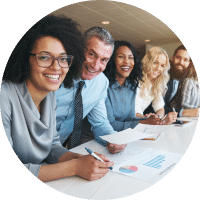 With the new module, we can now organise our processes and tasks much more easily. At the same time, our digital task process functions as an action management system with which we can map the transparency required to implement improvement actions in accordance with ISO specifications.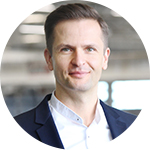 roXtra is the perfect working tool for companies that want to be certified or are already certified. Via the system, we make documents available centrally and in paperless form in a valid version.
We were looking for a system that would replace our previous folder structure and support us in the changeover to IATF 16949:2016. After roXtra had already been used successfully at other Continental locations, we decided to also fall back on the proven system.
Through the user authorizations, we have the security that each employee only has access to the documents that are relevant to him or her. In addition, roXtra and the workflow integrated in the program guarantee that the employees always work with the latest version of the documents.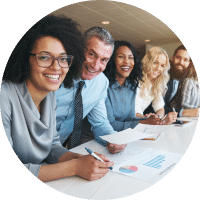 Timely, process-oriented documentation, analysis and assessment of risks can identify new opportunities for our employees and the company.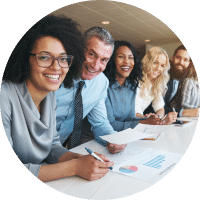 roXtra facilitates cooperation in the team as well as in the entire company.
roXtra supports you with the following solutions: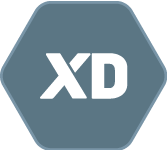 Consistent, standard-compliant documentation
Transparent workflows
Clear responsibilities
Automatic revision & Archiving
Complete traceability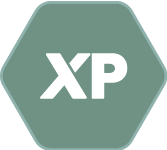 Process modeling according to BPMN 2.0
Processes automate
Individual input forms
Overview of operations & tasks
Efficient teamwork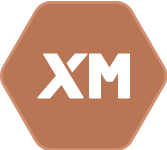 Clear dashboard
Complete list of measures
Intuitive input masks
Automatic effectiveness test
Transparent status display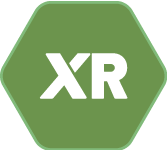 Record & analyze risks
Concise risk matrix: Simple or multidimensional
Individual evaluation cycle
Create & export risk reports
Define actions, create & link
roXtra in the field of industry & services
Today, the products and performance promises of companies in the industrial and service sectors must not only meet the highest quality and safety standards - e.g. ISO 9001, IATF 16949 (automotive industry), DIN EN 12507 (transportation), DIN EN 12798 (transportation) and ISO 14001 (environmental management). In order to be able to survive in global competition in the long term, all processes relating to planning, production, service and documentation must also meet the high requirements for efficiency and performance.
roXtra meets the highest requirements and takes your Quality Management to the next level.
Service companies as well as the industry live from the sale of their products, the consulting, craftsmanship or the support of their customers. In the course of time, the requirements of the clients with regard to the quality of the products and the service have increased enormously. Compliance with certain specifications and standards, such as the QM standard DIN EN ISO 9001, must be satisfactorily met in internal audits and certification. Such regulations are often a basic prerequisite for the cooperation of companies. This is particularly reflected in the industrial sector: due to the high level of just-in-time procurement (JIT), companies can reduce their costs in various areas of the value-added process, but at the same time there is always the risk of a loss of quality, as no continuous incoming goods inspections can be carried out. But certification is also the basis for a functioning supply pyramid in the service sector - from the supplier to the OEM - because the quality for work services can only be tracked measurably in isolated cases.
Thanks to the flexibility of roXtra, you can implement both, standard specifications for the certification and re-certification of your Quality Management System as well as individual requirements (e.g. digitalisation, process optimisation, user-friendliness, corporate design, technical requirements). We configure the software according to your requirements, support you during implementation, user training and during the entire system operation. Improve the quality of your documentation as well as production and service processes quickly, specifically, efficiently and continuously (CIP).
DOCUMENTS
Document control is an important component of DIN ISO 9001. In connection with Quality Management, the standard requires the control of documents in a defined procedure that is documented in accordance with the standard.
With roXtra Document Workflow you have your documents - such as work instructions, operating instructions, process instructions and forms - under control from creation to archiving in accordance with standards. In this way, you avoid the "lying around" of tasks and always have access to the current revision.
roXtra enables you to transparently present a comprehensive Integrated Management System (IMS): Link and manage different areas such as quality management, occupational safety, environmental management or energy management.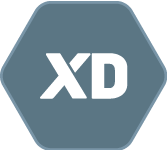 PROCESSES
The term lean production is becoming increasingly important in the industrial environment. Here, the production factors operating resources, personnel, materials, planning and organization are to be used economically and time-efficiently in connection with the company's activities. In order to implement this approach, a process analysis with subsequent optimization must necessarily precede it.
Digitize and automate your internal processes with the module roXtra Processes. With the graphical modeling (BPMN 2.0) you have the possibility to map and run through rules, responsibilities, tasks and input fields for different processes and forms. Processes in the context of service creation are, for example, planning processes (e.g. in the development of a new product), control processes (e.g. in the creation of a service) and controlling processes (e.g. in the area of cost accounting).
With the Flowchart-Designer you can visualize simple models - such as flowcharts, organization charts, mindmaps, etc. - in no time at all. This transparent representation of your internal operating procedures helps you to map process structures (e.g. the structure and distribution of tasks) of your company in a comprehensible way, to analyze them and to improve them continuously (CIP).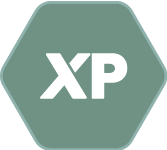 RISKS
With roXtra Risks you can reduce the amount of work required for your cross-company risk management. Identify and manage potential risks centrally for an effective, qualitative risk analysis in your industrial and service company. roXtra supports the current standards and regulations (e.g. KonTraG, AktG, ISO 31000 or ONR 49001, ISO 9001 and ISO 27001).
In addition to market fluctuations, the greatest economic risks for many manufacturing and processing companies as well as for service companies include financial losses as a result of a business interruption. Effective risk management supports the avoidance, reduction, optimization and transfer of risks. In this way, you can prevent various dangers (e.g. quality defects, machine failures, personnel risks, IT risks such as cyber attacks, etc.) and prevent them in the future.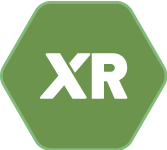 AUDITS
Audits are an essential part of your work as a quality manager and internal auditor?
You know that systematic audit management is your most powerful tool as an auditor?
Increase the effectiveness and quality of your own work with the roXtra Audits module. The software supports you in auditing management systems according to the specifications such as those of ISO 19011.
Thanks to roXtra Audits, you work with a system and access the questionnaire for conducting audits regardless of location, even offline. In this way, you increase internal efficiency and diligence when conducting audits. At the same time, your team and you gain an overview of the status of past, current or pre-planned audits.
Focus on identifying internal nonconformities and areas for improvement. Defined immediate, corrective and preventive actions are documented and started directly in the context of the audit. No matter whether DIN EN ISO 9001, ISO 13485, DIN EN ISO/IEC 17025 or ISO 14001: roXtra helps you to meet the various requirements of current standards with flying colors in order to do a really good job.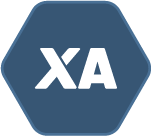 CERTIFICATION & STANDARDS
Our software solutions support you in daily system operation as well as during certification and re-certification of your Quality Management System in the field of industry and services. With roXtra, the implementation of a multitude of standards and regulations becomes a breeze.
Implementation of the DIN EN ISO 9000 series of standards - quality management standard
Including DIN EN ISO 9001 - Quality management systems
DIN EN ISO 31000 - Guidelines for risk management
or ONR 49000 / ONR 49001 - Austrian risk management standard
IATF 16949, or ISO/TS 16949 (TS3) - Quality management in the automotive sector
DIN EN 12507 - Services in the transport sector
DIN EN 12798 - Quality management system for transportation
DIN EN ISO 14001 - Environmental management systems
EN 9100 - for the aerospace industry
KonTraG - Law on Control and Transparency in the Corporate Sector (Corporate Governance)
Section 91 (2) AktG - Establishment of a risk management system (RMS) for listed companies
ISO 27001 - Information Security Management System (ISMS) / IT Security
We can tell you a lot of things...
...that's why we give our users a voice. In this way, you receive first-hand experience reports directly from practice. What do quality managers or employees in quality assurance say about the QM system roXtra? Get a picture for yourself and learn more about the use of the quality management system (QMS) in various industries and areas.
We will show you roXtra in a free and non-binding online presentation.