The QM solution for your Educational Institution
Document control according to standards
Simple process automation
Easy operation & secure access
The QM solution for your Educational Institution
An excerpt of our customers from the education sector
Customer testimonialn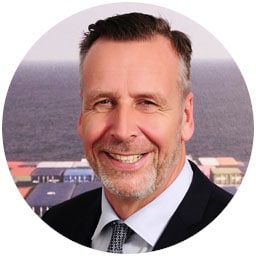 After the experiences with our previous software, only a complete solution that offers us room for future expansion possibilities was an option for us. roXtra provides us with the necessary options for such a long-term orientation, which is why our decision was clearly and unequivocally in favour of the system.
roXtra supports you with the following solutions: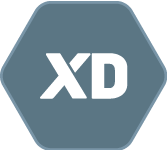 Consistent, standard-compliant documentation
Transparent workflows
Clear responsibilities
Automatic revision & Archiving
Complete traceability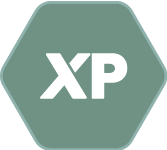 Process modeling according to BPMN 2.0
Processes automate
Individual input forms
Overview of operations & tasks
Efficient teamwork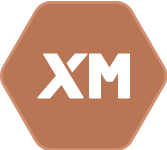 Clear dashboard
Complete list of measures
Intuitive input masks
Automatic effectiveness test
Transparent status display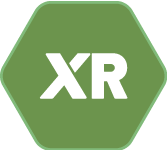 Record & analyze risks
Concise risk matrix: Simple or multidimensional
Individual evaluation cycle
Create & export risk reports
Define actions, create & link
roXtra in educational institutions
The possibilities for further education are diverse and are offered by educational institutions (e.g. training and further education institutions, schools and universities) in a variety of formats: from e-learning to in-service offers, such as a dual course of study or a training course, to a vocational qualification or academic degree at a university. Due to demographic change, economic and technological development as well as international competition and the resulting increasing demand for highly qualified specialists, a high level of education is increasingly required.
This makes it particularly important for education providers to design their operating procedures and the content to be taught based on a functioning quality management system. The Quality Management System (QMS) supports educational service providers in designing, implementing and systematically as well as continuously improving a demand-oriented and future-oriented offer. This is the only way to provide the best possible conditions for teachers and learners and to achieve excellent research and learning results.
With software solutions from roXtra you have your documentation and knowledge management under control.
We offer you user-friendly QM software that meets standard requirements (e.g. ISO 9001, ISO 29990, PAS 1037, ISO 29991 and ISO 40180) and is intuitive to use. We configure the system according to your ideas, allowing you to implement your corporate design as well as regulatory and technical requirements. In addition, we are happy to support you during implementation, training of your users and throughout the entire system operation.
DOCUMENTS
Whether it's a faculty, state university, technical college, etc., they all have something in common: high paper costs as well as compliance issues. When low budget and document security are the top priorities, it becomes difficult for educational professionals and providers to complete paper-based tasks in a rational and cost-effective manner.
With the module roXtra Documents you create a digital tool to streamline processes and increase efficiency. Store relevant documents, such as lesson plans, information on handling student data and procedures for illnesses and leaves of absence, and much more, centrally for your employees.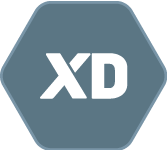 PROCESSES
Digitalize and automate your internal processes with the module roXtra Processes. Thanks to the graphical modelling (BPMN 2.0) you have the possibility to map and run through rules, responsibilities, tasks and input fields for different processes and forms (e.g. onboarding of new lecturers, received complaints etc.).
With the Flowchart-Designer you can visualize simple models - such as flowcharts, organigrams, mindmaps, etc. - in no time at all. Thus, the processes of your educational institution (student survey, introduction of new classes or start of a new semester, etc.) are easy to understand for your pedagogical staff and can be continuously improved (CIP).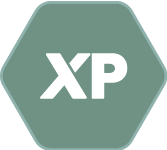 RISKS
With roXtra risks you can reduce the amount of work required for your cross-company risk management. Identify and manage potential risks centrally for an effective, qualitative risk analysis in your educational institution. roXtra supports the common standards and regulations (e.g. ISO 29990, ISO 31000 or ONR 49001, ISO 9001, KonTraG, AktG and ISO 27001).
Many regulations demand a high level of competence and above-average quality in training and further education from training providers. However, uncertainties cannot be completely excluded - effective risk management, however, supports the avoidance, reduction, optimisation and transfer of risks. In this way, you can prevent various risks (e.g. loss of teaching staff, fluctuations in the number of participants, liquidity bottlenecks, changes in funding conditions, etc.) and avoid them in the future.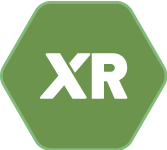 AUDITS
Audits are an essential part of your work as a quality manager and internal auditor?
You know that systematic audit management is your most powerful tool as an auditor?
Increase the effectiveness and quality of your own work with the roXtra Audits module. The software supports you in auditing management systems according to the specifications such as those of ISO 19011.
Thanks to roXtra Audits, you work with a system and access the questionnaire for conducting audits regardless of location, even offline. In this way, you increase internal efficiency and diligence when conducting audits. At the same time, your team and you gain an overview of the status of past, current or pre-planned audits.
Focus on identifying internal nonconformities and areas for improvement. Defined immediate, corrective and preventive actions are documented and started directly in the context of the audit. No matter whether DIN EN ISO 9001, ISO 13485, DIN EN ISO/IEC 17025 or ISO 14001: roXtra helps you to meet the various requirements of current standards with flying colors in order to do a really good job.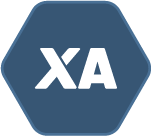 CERTIFICATION & STANDARDS
Our software solutions support you in your daily training operations as well as during the certification and re-certification of your Quality Management system. With roXtra, the implementation of a multitude of standards and regulations becomes a breeze.
Implementation of the DIN EN ISO 9000 series of standards - quality management standard
Including DIN EN ISO 9001 - Quality management systems
AZAV - Accreditation and Approval Ordinance for the Promotion of Employment
DIN ISO 29990 - Basic requirements for service providers
DIN ISO 29993 - Service requirements
DIN ISO/IEC 40180 - Quality of learning, education and training
ISO 210001 - Management standard
BQM-Standard (Education Quality Management) of the BBB (Bundesverband der Träger beruflicher Weiterbildung e. V. - Federal Association of Providers of Continuing Vocational Education and Training)
Support of the quality models LQW, PAS 1037, TQM and EFQM
DIN EN ISO 31000 - Guidelines for risk management
or ONR 49000 / ONR 49001 - Austrian risk management standard
ISO 27001 - Information Security Management System (ISMS) / IT Security
KonTraG - Law on Control and Transparency in the Corporate Sector (Corporate Governance)
Section 91 (2) AktG - Establishment of a risk management system (RMS) for listed companies
We can tell you a lot of things...
...that's why we give our users a voice. In this way, you receive first-hand reports of experiences directly from practice. See for yourself and learn more about the use of roXtra in a wide variety of areas.
We will show you roXtra in a free and non-binding online presentation.